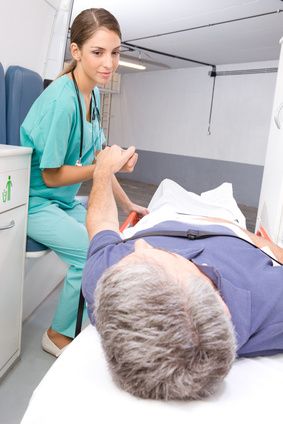 Software for Work-Related Accidents by TDC Sécurité enables you to
Why choose TDC Sécurité Work-Related Accidents Module?
You are an HSE or HR service employee, a nurse or an Occupational Health physician.
If you want to save time, centralise all the Occupational Risk Assessment elements as well as follow-up information on the work-related accidents, particularly in terms of action plan management,
then TDC Sécurité Work-Related Accidents (AT) is made for you!
Software for work-related accidents and provided care
This software module for Work-Related Accidents (AT) will enable you:
To reference work-related accidents and to sort them out by event type: commuting accidents, (non)-stop working, benign, (near miss) incidents…
to lead analysis meetings on work-related accidents: determine the root causes, implement and follow up the actions related to this accident. The direct use of the software during working sessions will insure significant time saving and efficiency: instant logging of the information, immediately available reports.
To focus primarily on work and preventive measures on the activities, sites, elements generating most of the accidents.
To communicate more easily and more quickly on the accident.
to provide the feedback about work-related accidents experience to enrich your Occupational Risk Assessment and work instructions.
To edit the declaration of a work-related accident (DAT), frequency and severity rates in one click.
Approach for the management of work-related accidents
Charts enabling you to reference each accident: date of the event, victim information, type of accident, CPAM notice (french social security authorities), event description, lesions, involved elements, Root Cause Analysis (carried out or not), identification of measures to be taken, link to the accident report.


With reports and automatically generated documents, you can instantly view:
number of days on leave with no work-related accident by type of population, communicable during CHSCT meetings.
graphic presentation of injuries on a mannequin for every accident, giving a visual report, easily communicable, while respecting the confidentiality of the victim's identity.
Graphs of event distribution (by activity, site, involved elements, etc.), allowing to target the involved activities or elements for the majority of accidents.
Annual frequency and severity rates allowing to assess the accidents over the year and to situate the company compared to the national average.
List of actions to be implemented following the accident.
Graphic presentation of injuries in a work-related accident
Rights management and privacy
Through the rights and roles assigned to each user, you can manage access to confidential data such as the identity of the victim; his/her ID number, employment, witness's identity. Thus, the Occupational Health physician will be able to access the details about the victim in TDC Sécurité, contrary to the other non-authorised users.
If you already have your own work habits, TDC Sécurité AT can be fully customised to your needs, for input interfaces, the methodology, and printing status.
The data you enter in the software for Work-Related Accidents (AT) are linked to your Occupational Risk Assessment Report (DUER) or to your Chemical Safety Assessment.
See more on the software for Work-Related Accidents
Action plan– Painfulness at Work  – Chemical risk Assessment