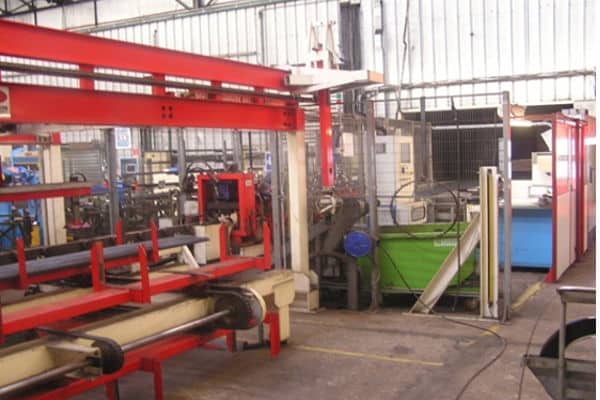 Phoenix Metal Industry Director explains why choosing TDC Sécurité software for the Occupational Risk Assessment Report, the work instructions, the action plans, painfulness at work, prevention plans and (un-) loading protocols.
Phenix Metal Industrie is the production center of all metal structures from the Maison Phenix Group , a Custom Home Builder.
Located in Touraine, France, Phenix Metal Industrie employs 73 collaborators including 44 in production. 8000 tons of steel  are handled each year on the site. Tre production capacity is 5000 frames, knowing that a the average weight of a frame is 3.4 tons.
Employees are therefore very directly exposed to repetitive strain injury (IRS), low back pain and problems linked to handling heavy loads.
Mr. Brocherie is the Director of this site, he explains why TDC Sécurité Software was selected;  and how all health and safety data are now centralized.
Club Utilisateurs TDC Avril 2013
More Testimonies of TDC Sécurité Users